Welcome to Ryukyu Glass Village,
Okinawa Japan
Ryukyu Glass Village
is the largest glass factory in Okinawa Japan,
established in 1985.
Our glassware is 100% handmade
with vivid colors and various shapes like picturing the nature of Okinawa,
specializing in blown & cased glass,
created by skilled craftsmen.

Thank you for stopping by this official website of Ryukyu Glass Village
and we hope to see you soon in our factory.
Glass Shop & Glass Museum
are Tax-free Shop.
* Except Glass Factory/Workshop, Outlet Shop, Restaurant, Mitsuo Aida Shop, Fukuji Shoten and Online Shop.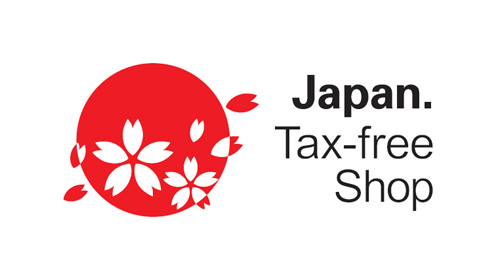 * Our visitors can purchase any item free of 8% consumption tax under certain conditions in our Glass Shop & Glass Museum,
except our Glass Workshop, Outlet Shop, Restaurant, Mitsuo Aida Shop, Fukuji Shoten and Online Shop.

* We have one Tax-free counter only in the Glass Shop.
Therefore, when you would like to shop any item tax-free in the Glass Museum,
please ask the shop staff and come to the Glass Shop with your unsettled items with the shop staff.

* The fee of all kinds of the Making Experiences below in the Glass Workshop can not be tax-free.
Ryukyu Glass Workshop


Let's make the only glass in the world.
*Recently Hotmail does not work properly frequently.
Therefore, we recommend using other mail such as Gmail or YahooMail
when you make a reservation for the Making Experience Classes below.
If you join any Making Experience class below,
we give you a 10 - 15% OFF discount coupon of Glass Shop & Glass Museum.


Facilities
Glass Factory

Craftsmen in the glass factory produce hundreds of masterful Ryukyu glass pieces every day. Taking a tour of the factory allows visitors to see how the craftsmen create their glass art right in front of you.

Glass Shop

The largest direct sales ryukyu glass shop on Okinawa. Experience all the fun of shopping from a wide selection of colorful glasswork. There are also traditional okinawan crafts and sweets available.

Outlet Shop(Jangaraya)

At Jangaraya, you will find various glass items at reasonable prices. "Jangaraya" is a hybrid word, means "Glass shop in the jungle". You must come and collect Ryukyu glass into your daily life.

Glass Museum

Glass museum is a unique and innovative glass art exhibition sales facility. After walking through, you will see the roots of Ryukyu glass, such as recycled glass and fly-catching bottle. You will be amazed by the techniques of the craftsmen.

Restaurant (Giyaman kan)

Giyaman kan is an Okinawan food restaurant. You will find both traditional and original menu from 500 yen. Enjoy the delicious food, surrounded in the rich nature.

Mitsuo Aida Shop

You can take a look at the original glass items engraved the words of Mitsuo Aida, famous Japanese calligrapher and poet.
Access / Contact
169 Fukuji, Itoman City, Okinawa 901-0345 Japan
Phone: 098-997-4784 / Fax: 098-997-4944
E-mail: info@ryukyu-glass.co.jp
or Contact Form
Holidays

Open Year-Round
Operating Hours

9:00 a.m. to 6:00 p.m.
Admission

Free
Parking

60 cars, 10 buses - free for visitors
By Car
Approx. 25mins from Naha Airport. Approx. 3mins from Himeyuri Peace Museum. Approx. 20mins from Okinawa Expressway Tomigusuku-Nakachi I.C(A4).
Head south on Route 331 towards Itoman from Naha Airport. Continue towards Himeyuri Peace Museum from Itoman Rotary, and past Nanbu Hospital, Ryukyu Glass Village will be on your right side on Route 331.
Input MapCode(232 336 227) or Phone number(098-997-4784) into the car navigation system, then you can certainly arrive at Ryukyu Glass Village.
By Bus
Get on a #89 Itoman Line bus from Naha Bus Terminal to Itoman Bus Terminal. Itoman Bus Terminal is the terminus (the final bus stop) of the #89 Itoman Line.




And then transfer to a #82 Gyokusendo Itoman Line bus or a #108 Nanbu Junkan Line bus and get off at Namihira Iriguchi bus stop. Ryukyu Glass Village is in front of you.